It was so funny when you asked to rape me.
Ride your motorcycle on me, I will tickle you to tears.
2012, performance and short film
Rudi is a female voice, she is accompanied by a man. Rudi is perfect while the man is troubled, a destined for isolation. To the man, Rudi represents an animated porn figure, an avatar, a sex fantasy, his illusion. His love for Rudi equals his repulsion toward her. But Rudi is not real. Her character is almost a prosthetic to his body. He is trapped in a state of flux – between the desire to possess her and the inevitability of losing her. The man attempts to rid himself of her as one does of a fly; he covers her eyes with his own, blinds her, shakes his body, attempts to shut her sinister voice. Out of desperation, he folds her in half, shoves her to the ground, wraps and conceals her in his arms, drags and flips her, but she re-appears. She mimics and represents his agony. After some duration, Rudi re-gains her vision and vanishes. The man remains alone but free.
"An oppressive, intense evening, with images that stay for a long time. Reut Shemesh is one of Cologne's most exciting young choreographers." – Catherine Mager, theater AKT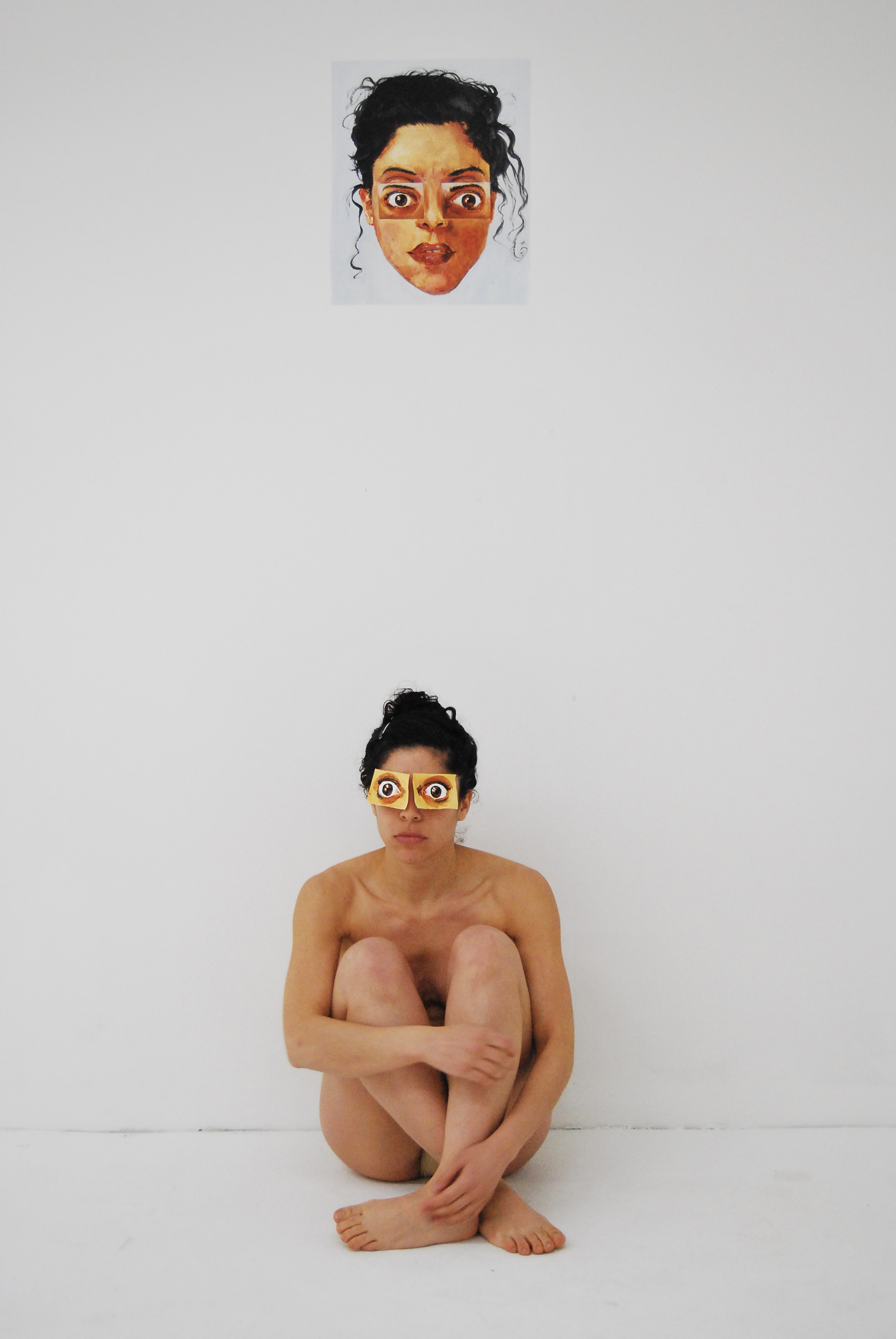 Credits
Choreography, Text: Reut Shemesh
Dance, Creation: Antonio Stella, Reut Shemesh
Music: Nico Stallmann
Scenography: Anne Weyler
Pictures: Anne Weyler
Camera: Ronni Shendar
Editing: Reut Shemesh
Made possible by Atelierhause Quartier am Hafen and MichaelDouglas Kollektiv.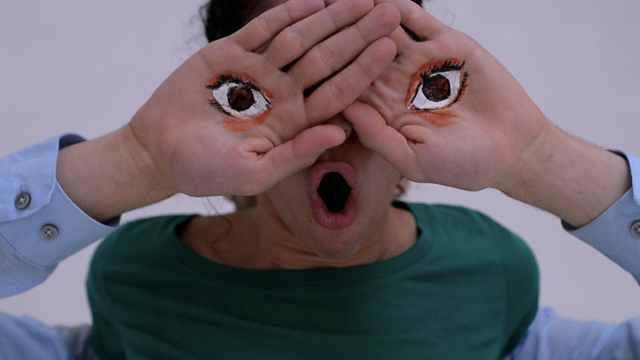 Previous & upcoming performances
28th, 29th June 2012: Now&Next tanzhaus nrw Düsseldorf (DE)
6th May 2012: Atelierhaus Quartier am Hafen Köln (DE)
10th March 2012: Atelierhaus Quartier am Hafen Köln (DE)

PRESS