Single mothers. Lonely mothers. Helicopter mothers. Depressed mothers. MILFS.
Mothers who feel sorry for their mothers. Mothers who do not want to be mothers. Mothers who post photos of their children on social media. Unloved mothers. Mothers who buy only organic food. Mothers who cry a lot. Mothers who are offended quickly. Mothers who walk barefoot. Mothers whose children are always clean.
Premiere 18.3.2022, Theater Oberhausen/ Performance
The transition to motherhood is an extreme and meaningful experience that brings with it an extensive responsibility and many emotions from great happiness to anxiety and guilt- not only in the form of worry about the child but also about the loss of personal freedom. Yet, no other role is criticized as easily by both women and men. Being a mother to most people is the validation, if not the coronation of womanhood or the purpose to exist as a female body. Most societies assign this role as the end goal to women but struggle with letting women define it individually. It is rather the social and economic structures that will provide or deny women the time, money, and support to be the mothers they themselves wish to be.
Cologne-based choreographer Reut Shemesh creates a new choreography for the acting ensemble of the Oberhausen City Theatre that examines the relationship between motherhood and guilt, not only through the lens of child development but through the course of life. Gathering material through interviews with mothers and daughters at different stages of their life, she tackles questions such as: What are the rigid social expectations we have of the role of the mother in an average family structure? How do we value motherhood? And who actually gets to define what a "good mother" is?

"Reut Shemesh is not a director of glamorous surfaces. She digs into her subjects, dissects layers, creates ambivalence. Every smile is followed by a shudder. And so the image of a mother here is a multi-layered one that can be interpreted in a myriad of ways."
Sarah Heppekausen, nachtkritik, 19.3.2022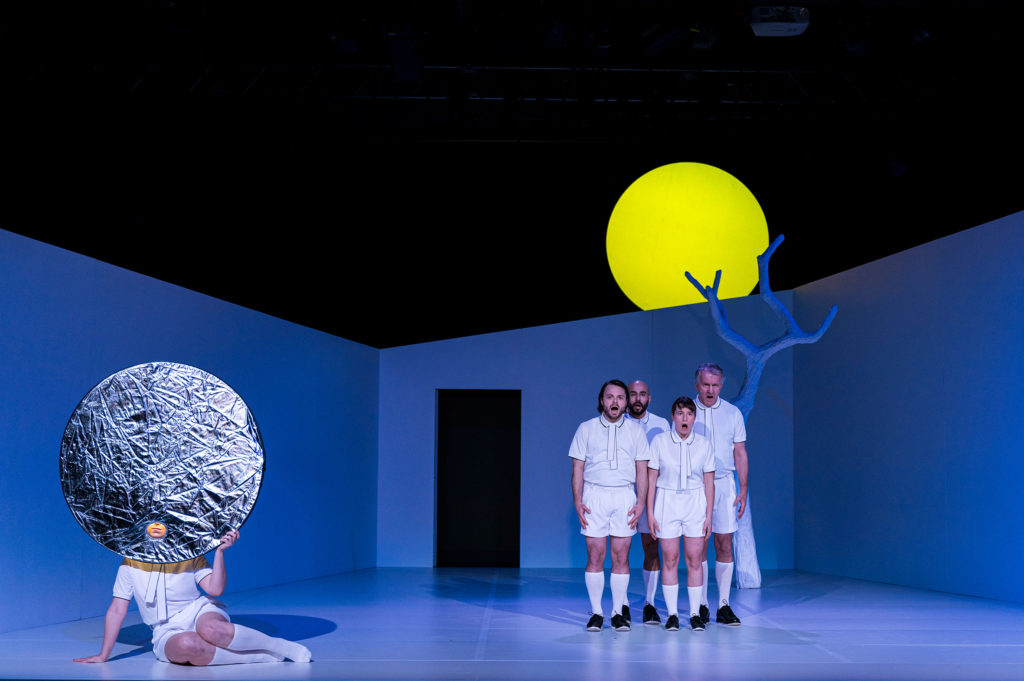 Credits
Choreography, Text: Reut Shemesh
Performance: Torsten Bauer, Susanne Burkhard, Agnes Lampkin, Niv Melamed, Ronja Oppelt, Lucija Romanova, Daniel Rothaug, Luna Schmid
Original Music Composition: Simon Bauer
Dramaturgy: Raban Witt
Stage Design and Lighting Concept: Ronni Shendar
Costumes: Andrea Barba
Directing Assistant: Milda Emilija Mičiulytė
Stage Design Assistant: David Camargo
A production of the Oberhausen City Theatre
Funded by: The Ministry of Culture and Science of Northrhine-Westphalia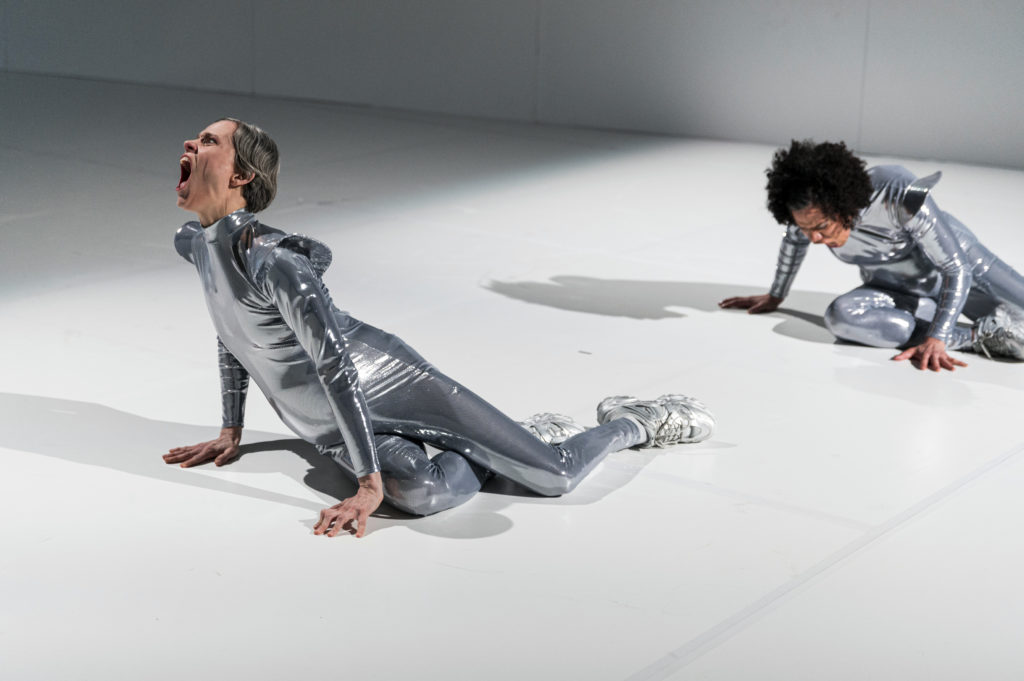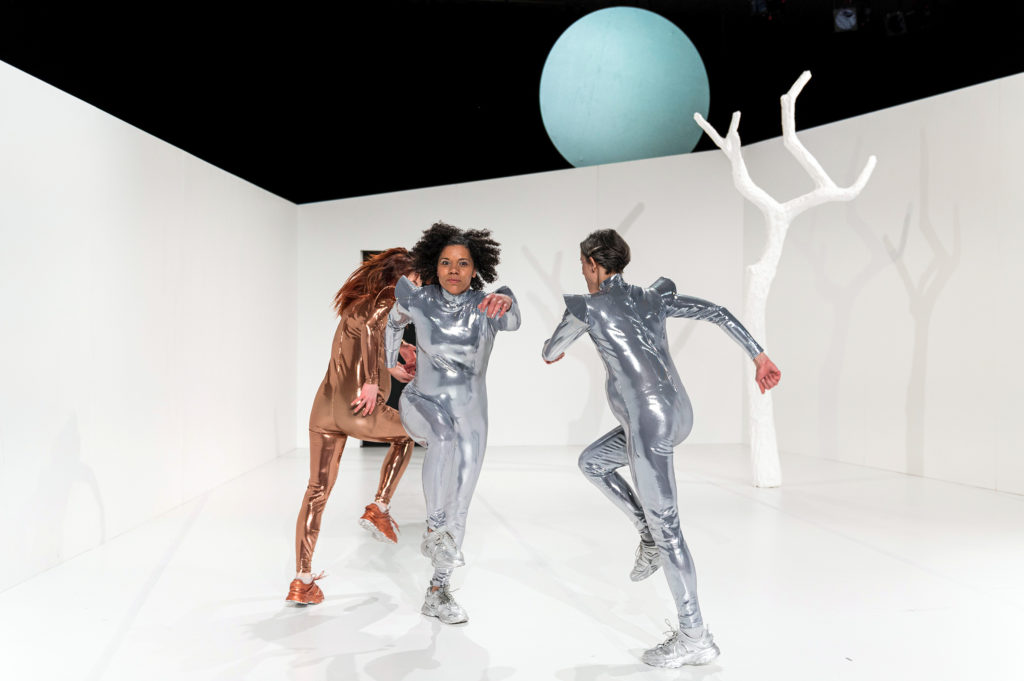 Previous & upcoming performances
18th, 20th, 25th, 26th, 30th, 31st March 2022: Probebühne 2, Oberhausen City Theatre (DE)www.theater-oberhausen.de
2nd, 7th, 8th, 10th, 13th April 2022: Probebühne 2, Oberhausen City Theatre (DE) www.theater-oberhausen.de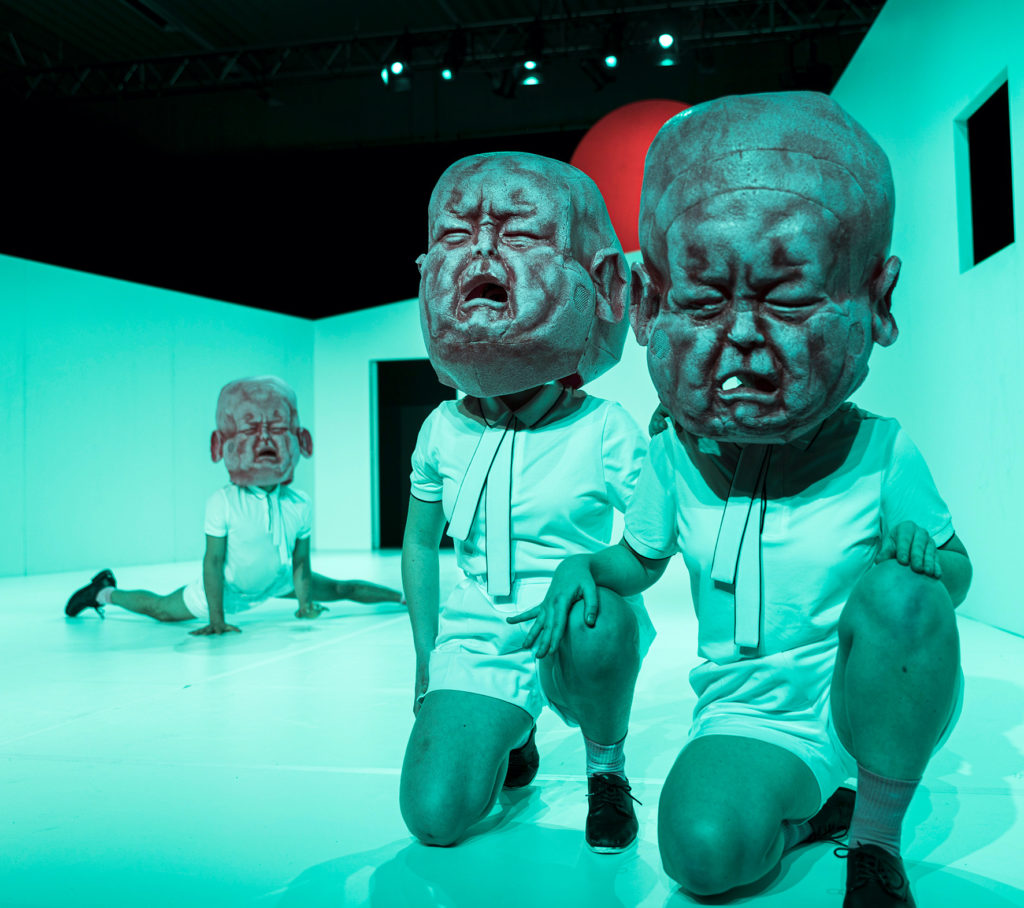 Press
"Spannend und sehenswert gelingt es der Choreographin Reut Shemesh (…) an diesem einstündigen Abend fast ohne Worte, Unsagbares und Tabuisiertes auszudrücken: in repetitiven Rhythmen, Gesten der Macht und Ohnmacht, mit großen, schönen Bildern."
'Exciting and worth seeing, the choreographer Reut Shemesh (…) succeeds in expressing the unspeakable and the taboo in this hour-long evening almost without words: in repetitive rhythms, gestures of power and powerlessness, with large, beautiful images.'
Dorothea Marcus, WDR Scala, 21.3.2022
Tanztheater "Bad Mothers", TV-Bericht Westart, WDR, TV-Bericht, March 19, 2022
Hymne der wütenden Mütter, Nachtkritik, Sarah Heppehausen, March 19, 2022
Tanztheater "Bad Mothers" in Oberhausen, WDR Scala, Dorothea Marcus,March 21, 2022