in cooperation with the ZZT (Centre for Contemporary Dance) Cologne
Premiere: 30.9. + 1.10.2022, Studiotheater ZZT, Cologne / Performance
After working with students of the ZZT (CCD) on her pieces ATARA in 2017 and LEVIAH in 2019, Reut Shemesh presented GOLA 5th Movement at the 'unfolded no. 11' student performance series in the Studiotheater ZZT in Cologne featuring students of the BA programme. The piece is part of the GOLA Series that began with the piece GOLA 1st Movement in 2017. The fourth reworking, GOLA 4th Movement, premiered in September 2022 at Hellerau in Dresden. Shemesh is a regular guest lecturer for the ZZT in Cologne.
GOLA examines Israel's national festivities of Memorial Day for Israel's Fallen Soldiers and Holocaust Remembrance Day. During these days of commemoration, children, young adults and soldiers take part in events that could be described as public theatre. These collective rituals transmit and inscribe notions of collective grief, patriotism, heroism, and above all, pride. Recurring elements like flag-waving, marching, standing formations, storytelling, and hymns emphasize collective memory and identity.
Caught between nostalgia and critical distance, the GOLA series places these ceremonial acts in line with the need for affiliation and the potential of its satisfaction.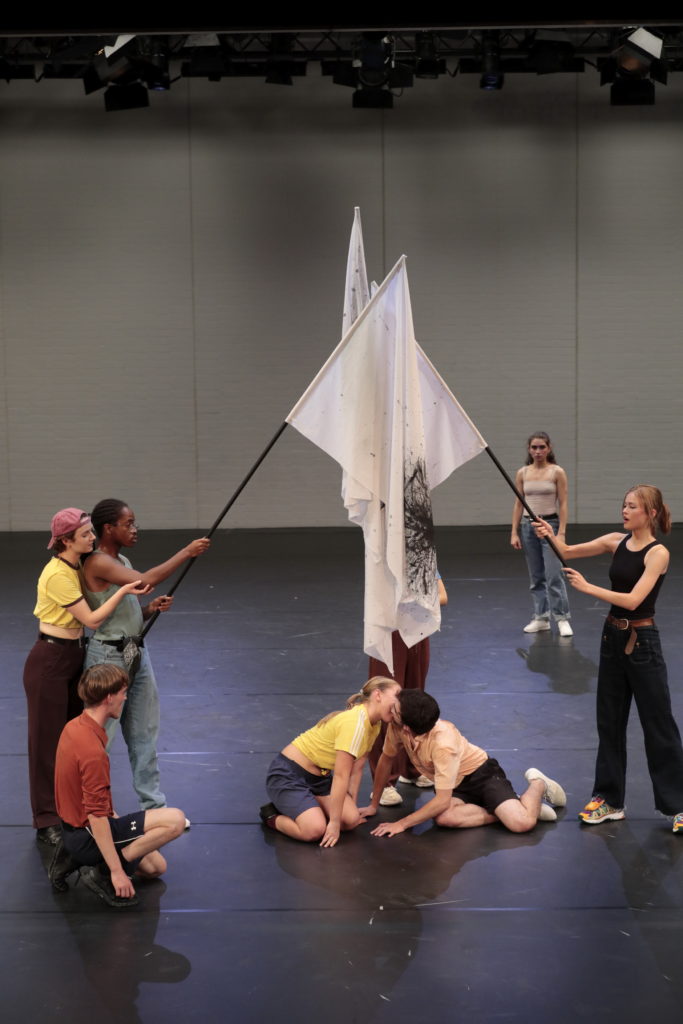 Credits
Concept & Choreography: Reut Shemesh
Assistant: Kojiro Imada
Music: Simon Bauer
Performance: Aleksandra Demina, Kora Isis Rebecca Hamm, Juri Jaworsky, Sergio Monferrer Vazquez,
Lili Oksanen, Kevin Ponge Kassoma, Kiara Paloma Richter, Henrike Tünnermann, Viktoria Veselovska, Elodie Morgane Zermatten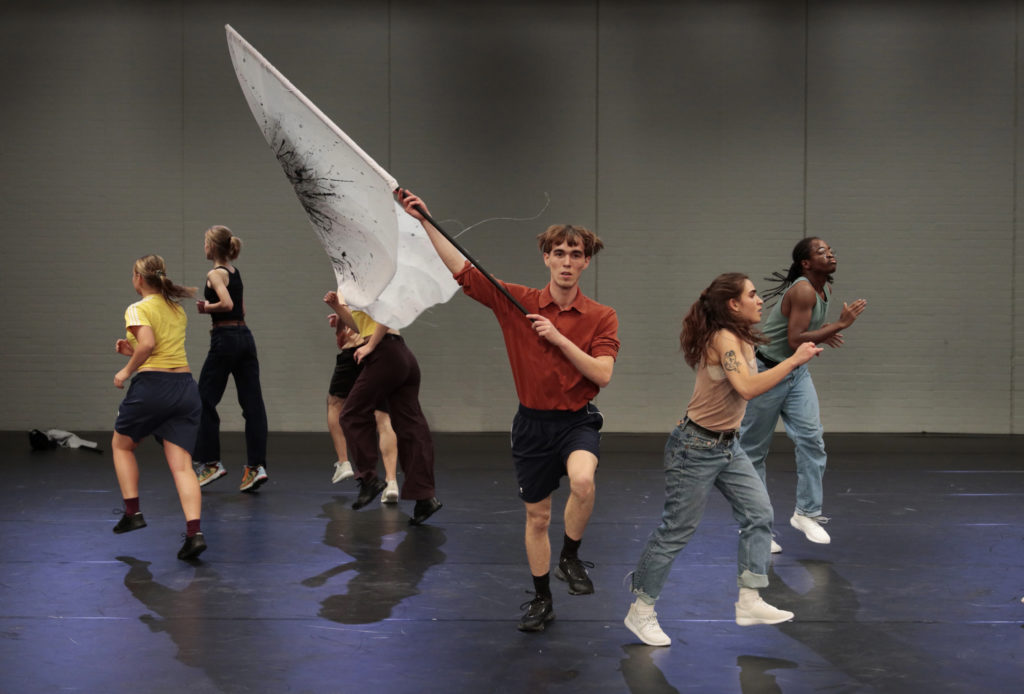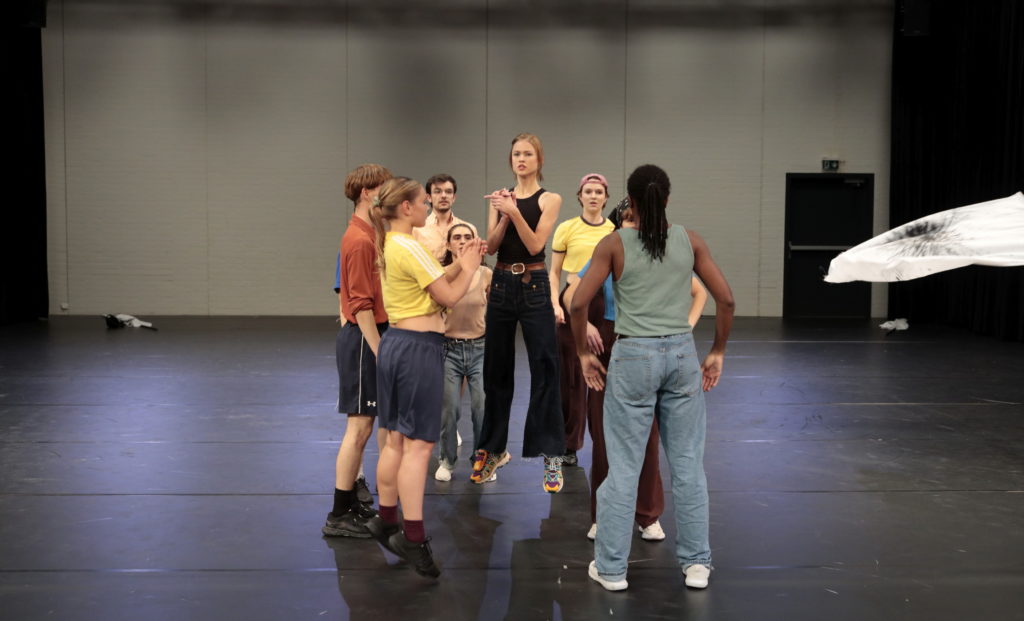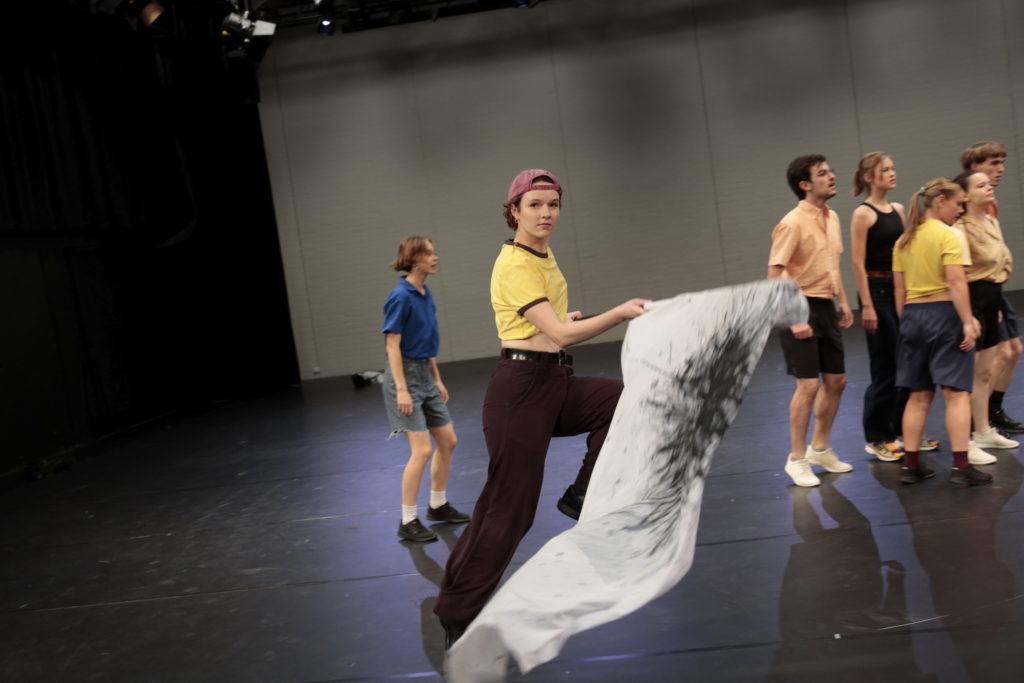 Previous & upcoming performances
30th Sept & 1st of October 2022: Studiotheater ZZT, Cologne (DE)