A Cooperation with the Maslool Professional Dance Program- Bikurey Ha'Itim
Premiere 10.8.2022 / Suzanne Dellal Centre / in coop. with the Maslool School, Tel Aviv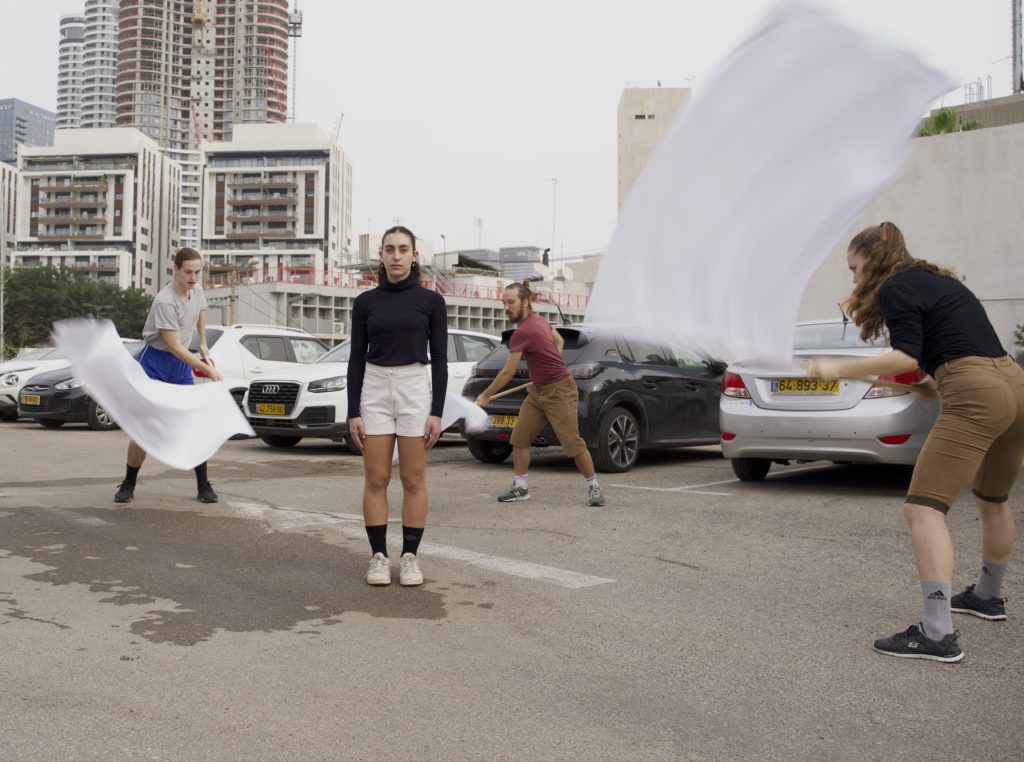 GOLA 3rd Movement is a work featuring the second year dancers of the Maslool – Professional Dance Program – Bikurey Ha'Itim. GOLA is inspired by the form, rhythm, and dogma of national ceremonies that are very familiar to young adults in Israel. National ceremonies function as a public theater to transmit notions of collectivity, grief, victory, and above all, pride. In GOLA, Reut Shemesh plays with the mechanisms of the performative elements in these ceremonies using recurring themes and movements such as flag-waving, marching, standing formations, speeches and hymns, adapting them into a modular, contemporary dance language. These elements, which are largely synchronized, emphasize the nature of a collective action, upon which we all grew up. The creation is based on the piece GOLA, created in summer 2017.
The Maslool School of Contemporary Dance is a professional education program in Tel Aviv, 'Bikurey Ha'ltim'. The Maslool collaborates with well-framed dance companies and institutes worldwide.
It has over 40 performances a year, including an international repertoire and original Israeli creations. Maslool Graduates are members of various leading dance companies and successful independent choreographers.

Credits
Concept and Choreography: Reut Shemesh
'Maslool' 2nd Year-Dancers: Shira Arbel, Maya Asraf, Yuval Bar Lev, Maya Barda, Noam Hetsroni, Mila Levy, Guy Olszanski, Tal Pochkov, Hila Rom
Music: Simon Bauer
Costumes: Ifat Kanfi
Stage & Light: Reut Shemesh & Simon Bauer
Rehearsal Manager: Dafna Dudovich
Artistic Directors of the 'Maslool': Offir Dagan, Niv Marinberg
Special thanks to Hilla Shemesh Rathaus and Florian Egermann
SINGULARITIES, is a project co-produced with: Quartier am Hafen & Suzanne Dellal Centre & Reut Shemesh funded by the Office of the State of North Rhine-Westphalia for Economy, Science, Education, Youth and Culture in Israel & Quartier am Hafen.

Production: Reut Shemesh
Coproduced by: K3 | Tanzplan Hamburg and tanzhaus nrw Düsseldorf
Funded by: Cultural Office of the City of Cologne, Kunststiftung NRW, Stiftung Zurückgeben, KunstSalon Stiftung / Step Up, RheinEnergie Stiftung Kultur and Hamburgische Kulturstiftung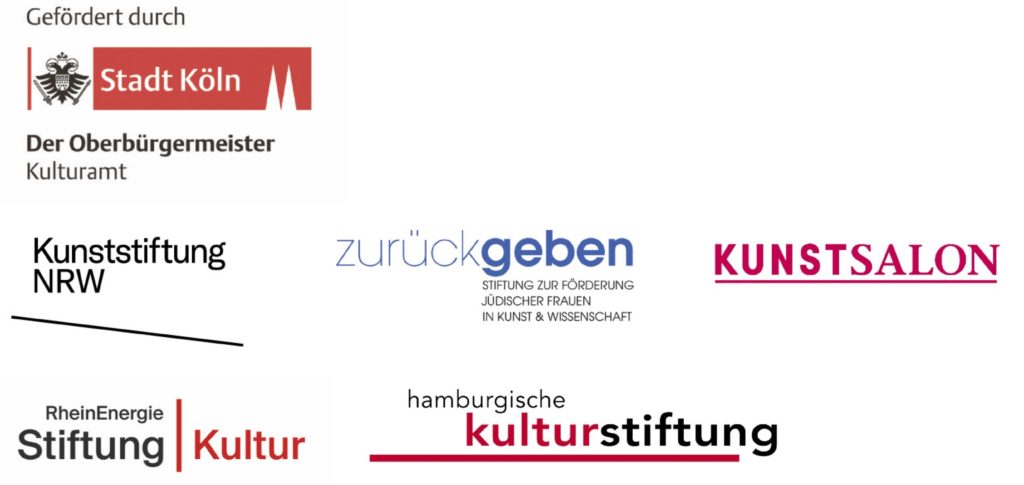 Supported by: TanzFaktur Cologne, iDAS NRW, Machol Shalem Jerusalem, Quartier am Hafen Cologne

Previous Performances