A Ceremony on Behalf of a Missing Affinity
Premiere: 15th July 2017, Asphalt Festival Düsseldorf / Performance
GOLA 1st Movement is a performance which utilizes the form, rhythm, and dogma of national ceremonies. To a large extent, national ceremonies function as a public theater to transmit notions of collectivity, grief, victory, and above all, pride in the nation. GOLA plays on the misuse of these ideologies to provoke a certain visceral reaction. Throughout the work, recurring elements and movements from national ceremonies, such as flag-waving, marching, standing formations, speeches and a hymn, are adapted into a modular, performative language. These elements, which are largely synchronized, emphasize the meticulous and exhausting nature of collective action. The performers stomp, shuffle, jump, and march, compulsively repeating these movements until they produce a thundering and deafening sound. Endurance becomes a standard which is decided by the group; the performers push themselves until they can no longer. Who drops first is the 'weak one', while the more powerful carry the other. Energy levels and performative displays vacillate between strength and unregulated aggression, and weakness and despair. GOLA is a metaphor for the individual who is unable to cope with certain levels of power dictated by the collective, and in society.
The piece is inspired by the personal experience of Shemesh, who re-located from Israel to Germany, living in the diaspora or 'gola' in Hebrew.
"To revert to ceremony, to the ceremonial, instead of the pseudo-archaical 'sacre ritual', as many choreographers do, is unusual." Melanie Suchy, Kölner Stadtrevue (2017)
Credits
Concept, Choreography: Reut Shemesh
Dance, Performance, Creation: Mathilda Cimera, Freddy Houndekindo, Petr Hastik, Reut Shemesh, Karoline Strys
Second Cast: Ayberk Esen, Kelvin Burkard, Elia Kraus
Dramaturgy: Daniel Rademacher, Simon Bauer
Scenography, Film: Ronni Shendar
Composition: Simon Bauer
Photography: Mona Kakanj
Costume: Andres Santiago Alvarez Rodriguez
Graphics, Layout: Florian Egermann
Illustration: Shany Shemesh
Financial Dramaturgy: Béla Bisom transmissions
Project Management: Sabina Stücker
GOLA 1st Movement is a production of the Reut Shemesh Company coproduced by the ASPHALT Festival Düsseldorf.

Funded by:

Supported by: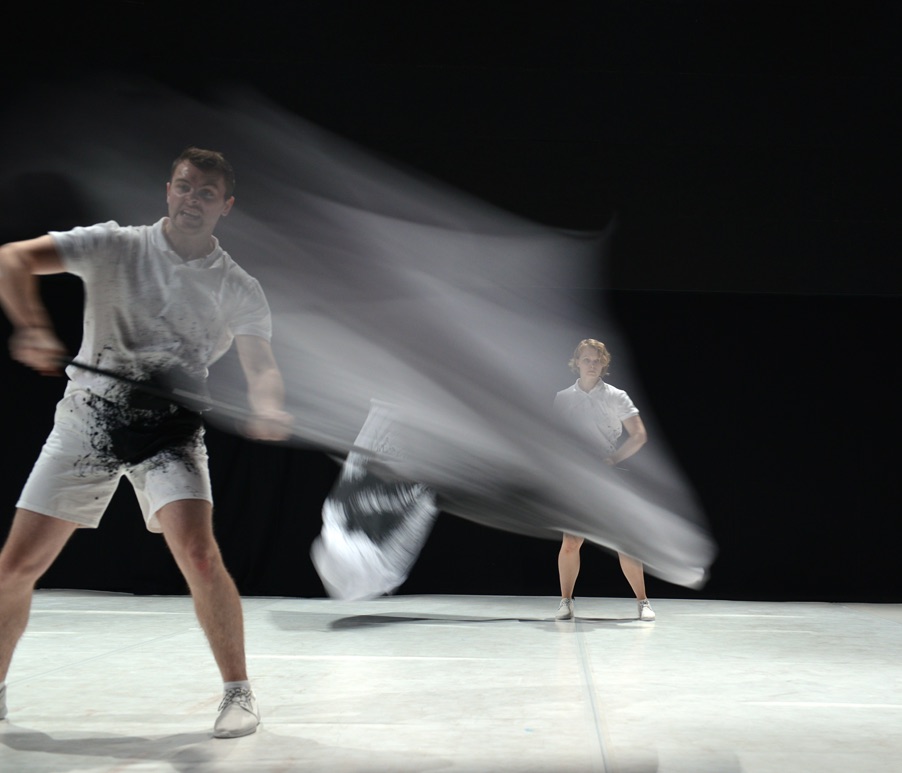 Previous & upcoming performances:
7th October 2017: TanzFaktur Köln (DE)
15th, 17th July 2017: ASPHALT Festival Düsseldorf (DE)
30th May 2017: Showing – tanzhaus nrw / open studio iDAS nrw, Düsseldorf (DE)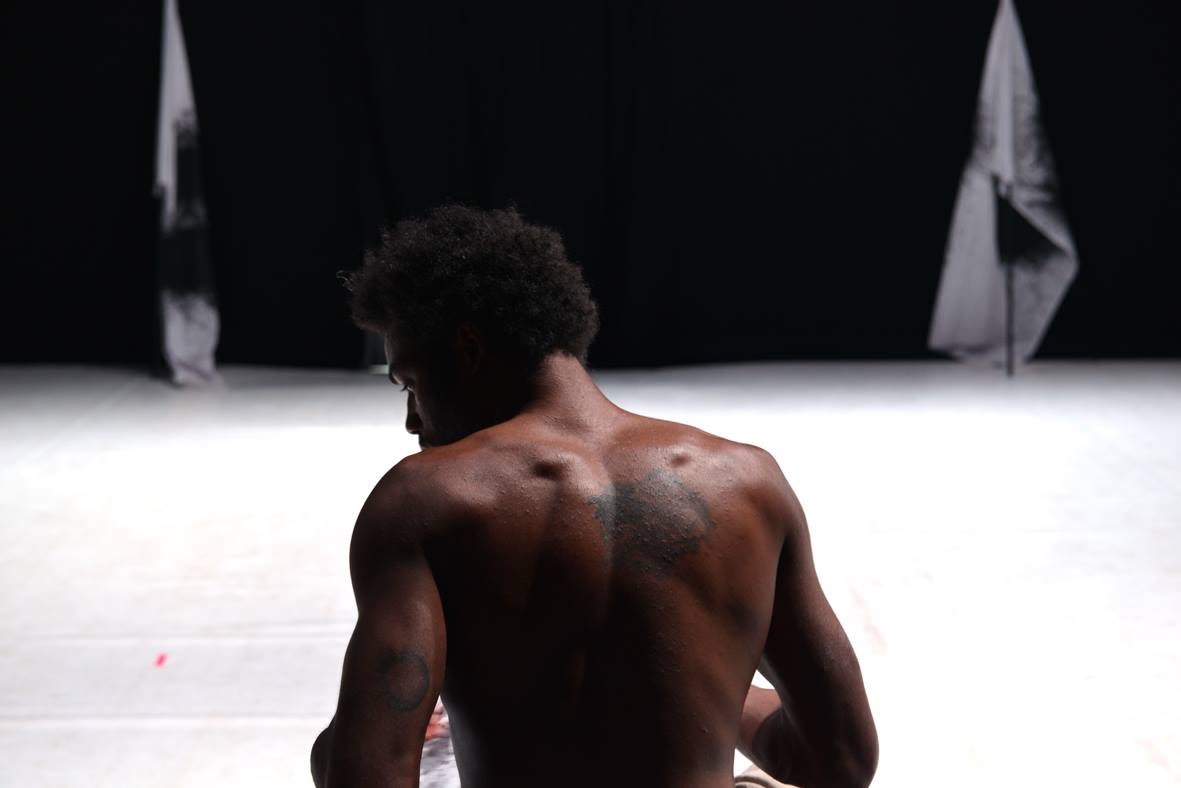 Press: