Short film, 2022,
by Reut Shemesh & Ronni Shendar
Premiere: New York Buenos Aires Dance Film Fest 2023
In their short film COBRA, choreographer Reut Shemesh and filmmaker Ronni Shendar take a closer look at female 'Garde' dance troupes of German Rhenish carnival, focusing on the power of the collective vs. the individual. The long-standing carnival tradition is associated with carefree celebrations, but is also inseparable from Germany's history. 'Garde' troupes draw from crowd-pleasing culture as they blend dance, military drills, and the 'ideal' female representation. Beneath blonde wigs and blue velvet uniforms, Shemesh and Shendar examine the desire for the representation of an authentic identity – if this can even exist.
.
Credits
Directors: Reut Shemesh & Ronni Shendar
Choreography: Reut Shemesh
Camera: Ronni Shendar
Editing: Ale Bachlechner
Stage & Lighting Design: Ronni Shendar
Original score and music arrangement: Simon Bauer
Sound recording and Mix: Simon Bauer
Audio Mastering: Marcus Zilz
Co-choreography: Ulla Gerling
Dance Captain: Ele Rose-Krosch
Dancers: Lisa Aydin, Laura Bremicker, Katharina Brink, Constanze Fischer, Claudia Hinkel, Carmen Meier, Ele Rose- Krosch, Emily Rose, Sarah Pullich, Janina Schentek, Franziska Simandi
Payroll/ finances: transmissions
PR: Anna-Luella Zahner
Title Design: Florian Egermann
Duration: 6'23"
The film COBRA was supported by the Ministry of Culture and Science of the State of North Rhine-Westphalia within the framework of the top-level dance funding programme and by the Cultural Office of the City of Cologne.

COBRA BLONDE the stage play is a production by Reut Shemesh, co- produced by tanzhaus nrw, in cooperation with the 'Tanzgarde der Karnevalsfreunde der katholischen Jugend Düsseldorf'. Funded by the Ministry of Culture and Science NRW within the framework of conceptual funding and the top-level dance funding programme, the Cultural Office of the City of Cologne, Kunststiftung NRW, Fonds Darstellende Künste, KunstSalon Stiftung / Step Up.
Supported by iDAS and TanzFaktur, Cologne.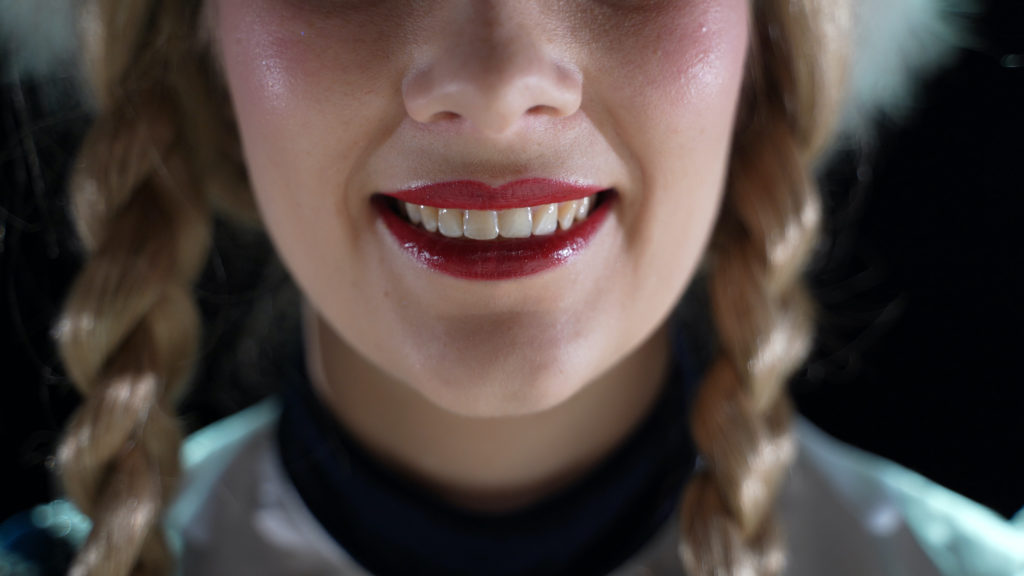 Previous & upcoming performances: