"My very tight uniform has become a symbol; a symbol of lost dreams and sexual confusion"
2015-2016 (KHM project) Performance, short film and a collection of stories
Winner: Cologne Tanztheaterpreis 2016.
Winner: Audience Prize of the 638 KiloTanz Essen Festival.
"My very tight uniform has become a symbol; a symbol of lost dreams and sexual confusion."

LEVIAH is a memoir about vulnerability, power, conformity, and loss of agency. Composed of a collection of memories from service in the Israeli military, LEVIAH brings to light a phenomenon that is rarely spoken about: the emotional trauma and despair that female soldiers in junior positions endure. In the male-dominated, hierarchical structure of national military service, many women lose control and gain eating disorders. They are forced to adopt a tough exterior yet are subject to sexual harassment. Coping mechanisms are common; willful memory erasure, dark humor, drugs, apathy, intermittent eruptions of sexuality. The performers' bodies expose extreme conditions of vulnerability and control, as well as the shift from human to mechanic' one experiences within a charged social and military environment. LEVIAH reenacts the gradual but consistent toll that political groupthink takes on the individual psyche.

"A Women's Duo is so incurred, drastic and aggressive. […] Whoever has been to this place, behind the fence, their femininity stays damaged – this is the conclusion of this production, in which Shemesh encircles her controversial topic individually with expressive dance. A piece that gives an idea of how much the end of naivité is also politically momentous." Nicole Strecker, November 2015
"LEVIAH is big, dark, brave, personal, but not private. Reut Shemesh allows dance to handle the art of dealing with vulnerability without portraying the victim as small and powerless" M. Suchy, Tanz Magazin, August 2016
Download the Leviah booklet (PDF)
Credits
Concept, Choreography, Text: Reut Shemesh
Dance and Creation: Hella Immler, Reut Shemesh
Music: Simon Bauer
Scenography: Ronni Shendar
Costume: Dario Mendez Acosta
Dramaturgy: Daniel Rademacher
Management: Sabina Stücker, Sandra Jasper
Camera, Photography: Ronni Shendar
Photography: Sasa Huzjak
Photography: Simon Bauer
LEVIAH the film

Directors: Ronni Shendar, Reut Shemesh
Production company: Kunsthochschule für Medien Köln / Reut Shemesh Choreography
Production year: 2017
Film length in minutes: 19:00
Website: https://www.khm.de/studentische_arbeiten/id.28279.leviah/
Leading actors: Hella Immler, Reut Shemesh
Screenplay: Reut Shemesh, Ronni Shendar / Text: Shemesh
Camera: Ronni Shendar
Music: Simon Bauer
Editing: Ronni Shendar

Made possible by The City of Cologne, NRW Art Foundation, Ministry of Family, Youth, Culture and Sport, Academy of Media Arts Cologne; Supported by iDAS NRW / TanzFaktur Cologne.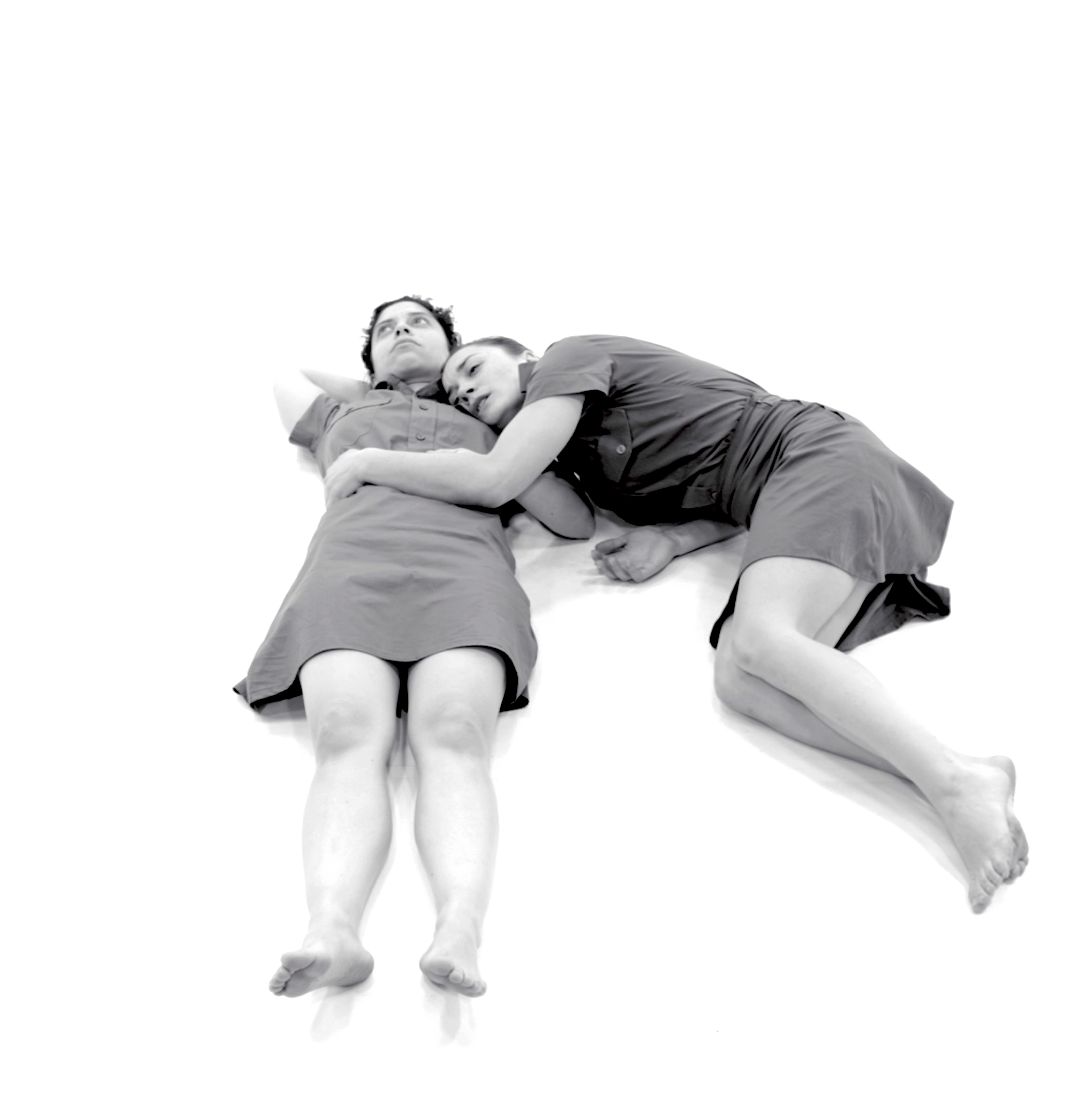 Previous & upcoming performances
26th, 27th March 2022: as part of the FACTORY FINALE, tanzhaus nrw, Düsseldorf (DE)
8th, 9th, October 2021: Portrait: Die Choreografin Reut Shemesh, HELLERAU Dresden (DE)
4th, 5th, 11th, 12th, 18th,19th October 2019: Unfolded no.10 – adaptation of LEVIAH, Centre for Contemporary Dance Cologne (DE) zzt-hfmt-koeln.de
29th November, 1st December 2018: Clipa Theatre, Tel-Aviv, Israel24 (IL)
27th October 2018: Perfom(d)ance, Brasov, Romania (RO)
23rd, 24th October 2018: Theatrelab New York (US)
23rd November 2017: tanzhaus nrw Düsseldorf (DE)
10th November 2017: Dance in Response, Hamburg (DE)
2nd September 2017: Fabrik Heeder Krefeld (DE)
29th September 2017: Platform of Contemporary Dance Maribor, Slowenia (SI)
7th April 2017: TanzFaktur Cologne (DE)
26th November 2016: Theater Chur (CH)
19th November 2016: Tanzzeit Festival, Theater am Gleis Winterthur (CH)
11th November 2016: 683 Kilo Tanz Festival, Maschinenhaus Essen (DE)/ Winner of "Audience Prize"
5th November 2016: TAK Theater Liechtenstein (LI)
17th September 2016: Tanzhaus Zürich (CH)
3rd September 2016: TanzRaum Herisau (CH)
25th August 2016: Theater St. Gallen (CH)
9th April 2016: TanzFaktur Cologne (DE)
22nd December 2015: Grabenhalle St. Gallen (CH)
4th December 2015: Theaterhaus Berlin Mitte (DE)
27th, 28th, 29th November 2015: TanzFaktur Cologne (DE)
October 2015: Museumsnacht Köln, Atelierhaus Quartier am Hafen (DE)
LEVIAH the Film
15th Sept – 1st October 2022: FAVORITEN FESTIVAL Digital (DE)
4th – 7th May 2022: Nu Dance Fest, Kunsthalle Bratislava (SK)
8th, 9th, October 2021: Portrait: Die Choreografin Reut Shemesh, HELLERAU Dresden (DE)
18th Dec 2021 – January 9th 2022: Group Exhibition 'Verstrickungen', Galerie Plan D, Düsseldorf (DE)
29th June till 8th July 2018:  FORUM KUNST contemporary, ART SPACE Stift, Millstatt, Austria (AT)
September 2017: Showcase Cinenova Kino, Cologne (DE)
June 2017: Galerie ampersand, Köln (DE)
May 2017: International Short Film Festival Oberhausen, IMAI Stiftung (DE)
May 2017: Festival tanzNRW, Theater im Ballsaal Bonn (DE)
April 2017: Art Cologne KHM booth (DE)
7th March 2017: Film Premiere IN/MOTION Dance Film Festival Chicago, Loyola University Chicago (US)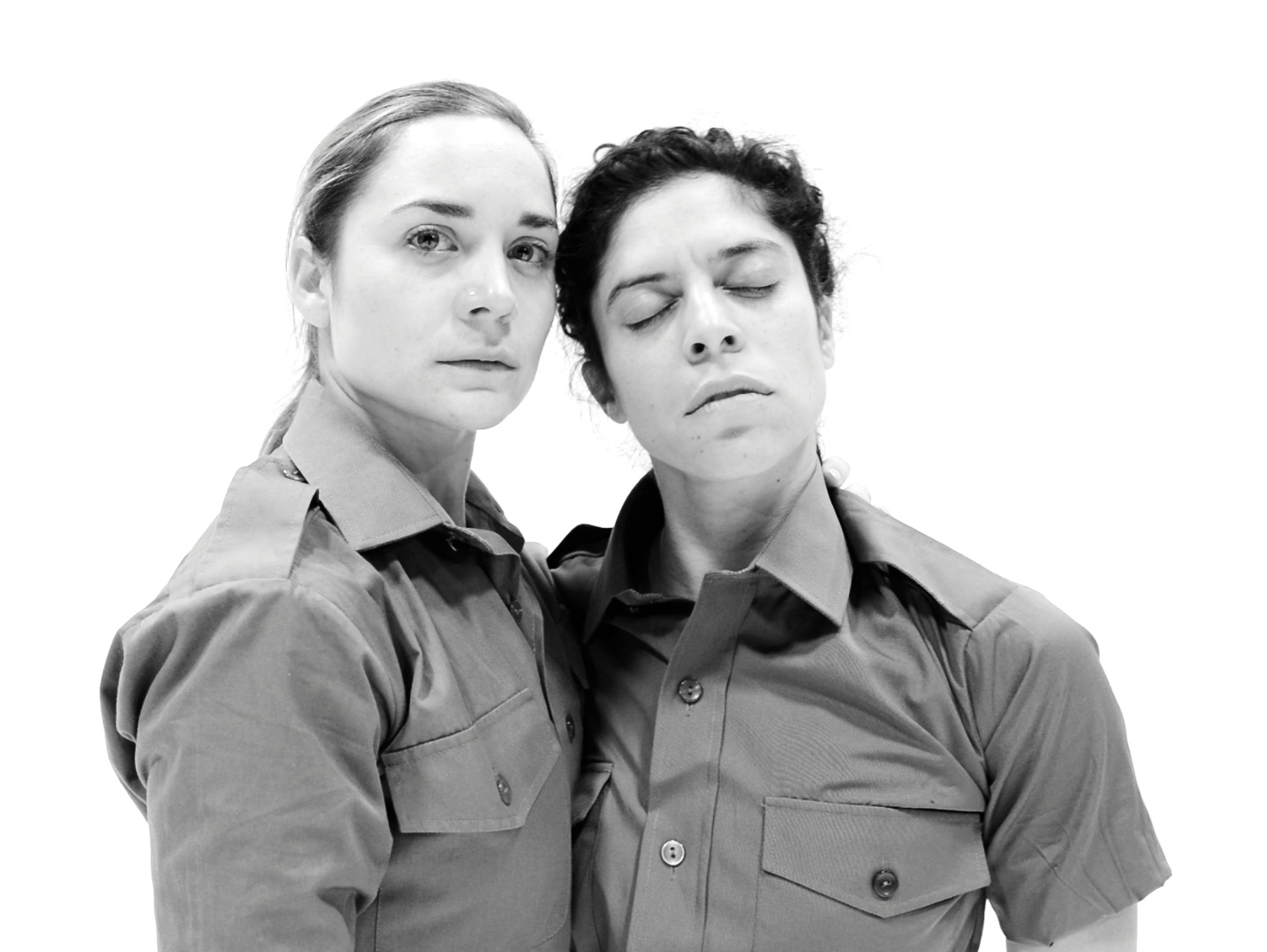 Press